Newsletters
Annie's Ramblings - Amazing Bernina deals for October
Hi there. Another week rolls around and I am running out of days until we leave the country – I am in that pre-holiday panic mode and making lists to remind me about the lists!
Bernina have brought out some amazing deals for October. If you have ever been tempted by the idea of having your very own long arm quilting machine, now could well be the time to have another look. We are able to offer a $3000 trade in of any brand of quilting or sewing machine in good working order, when you purchase a Q Series machine. You can check these out on line at www.bernina.co.nz. These machines come with a full warranty, back up and support as well as training.
There is also a really good deal on the Bernina 350 Patchwork edition on special for $2199 – a saving of $400 with the Walking Foot and ¼" Seam Foot included.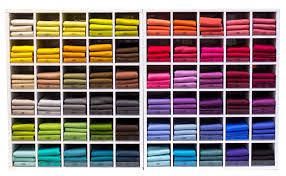 New in the shop this week is the full range of Sue Spargo wool fabrics. Our wonderful web people have listed these on the Annie's website.....all 60 beautiful colours! These will be available as Fat 1/8th's (18" x 14") for $25.00 each or Fat 1/16th's (14" x 9") for $15.50.
This weekend we are going to be in Richmond at Waimea College as a merchant for the Nelson Quilters Guild Show Friday, Saturday and Sunday. If you are in the neighbourhood be sure to come and say hello and check out the stunning quilts on display...as well as the merchants of course!
Before I forget the winner of the Annie's voucher for September is Lyndel Pellet from Ashburton.
At the moment I am enjoying buying lots of vegetable plants for Robbie to fill the garden up with. I am not allowed to plant them in his garden as my rows are never straight enough!! (You get more in a crooked row right???) This is a recipe that I am looking forward to making more often when zucchinis and beets are plentiful again.
Vegetable Patties (Gluten Free)
2 baby beetroots, trimmed and peeled
2/3 c chick pea flour
1 c courgette
1 onion
2 cloves garlic
½ c frozen peas
1 egg
Salt and pepper
Grate the beetroot and courgette and combine with the finely chopped onion, crushed garlic, peas, flour and egg in a large bowl. Shape into patties and cook with a little oil in a pan or on the barbeque.
Happy stitching,
Rachel