Newsletters
Annie's Ramblings - 17th May 2019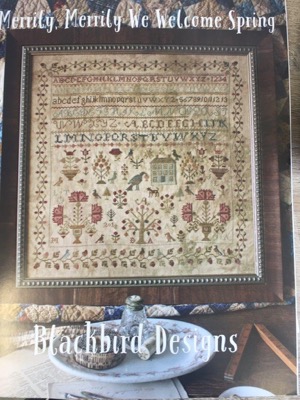 Hi there. As I am typing this I am enjoying some of the best scenery in the South Island, albeit a very windy and wet drive through the Lewis Pass. (It is ok, Robbie is driving, and I am multi-tasking...stitching, typing and handing him coffee and biscuits when required!)
This weekend we are taking 'the shop' to the Motueka Quilt Show at the Recreation Centre. The show and merchant stalls will be open Friday, Saturday and Sunday. The Motueka girls having being putting on the exhibition for a good many years and always do a fantastic job displaying the quilts, organising the raffles and there is always plenty of wonderful home baking to go with your cup of tea when you call in.
As for me...well the trailer is loaded up with goodies and I have some great specials with boxes full of fabric at 50% off. This is a great time to stock up as we make way for the new stock that is arriving.
I am also really excited to have secured a new supplier that will give us access to a huge amount of cross stitch patterns, threads and hand dyed linens. I am keen to expand this side of the business (and indulge my passion), so keep an eye out on the website in the next couple of weeks as we start adding these new items from designers like Blackbird Designs, With Thy Needle and Thread, Ink Circles, Shakespeare's Cottage, Stacy Nash and many more.
Don't forget our Bernina Sale finishes this Sunday. Until then there is 20% off both Bernina and Bernette machine accessories, feet, trolley bags, sew tables, embroidery units...basically anything that you can find in the accessory catalogue with the exception of bobbins, bobbin cases, needles and parts.
Sorry there is no recipe this week, but I can thoroughly recommend the French Bakery on the main road at Amberley!
Rachel