Newsletters
Annie's Ramblings - 19 September 2019
Hi there. It is full steam ahead at the moment as we get ready for our class with Ngaire Brooks this weekend, and then head off on our roadie to Auckland for the National Symposium. Robbie will be driving and I will be stitching (and possibly sleeping). Isn't it ironic that when you are about to go on a very long drive petrol prices skyrocket!
However...you can't go far without juice in the tank!
I still have a few projects to finish....but I thought I would give you a preview of my (finally finished) hand pieced Lucy Boston Patchwork of the Crosses quilt. If you are keen to give this a go, we do have all the paper pieces, and templates available, as well as the book and lots of fabrics that are ideal for fussy cutting. There are only two different shaped pieces in this quilt, the elongated hexagons and the joining squares – it is all about how you fussy cut the fabric.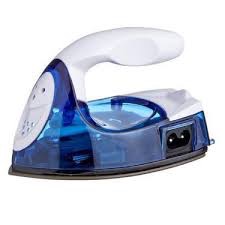 This week I am also offering a really good special on these mini travel irons. These are really cute...very 'packable' and ideal for taking to class or having set up next to the sewing machine at home. The RRP is$46.00, however we have managed to do a bulk deal with the supplier so they are now at the super special price of $25.00 each while stocks last. I have personally tested this product and the iron heats well and certainly packs a punch!
https://www.anniesquilts.co.nz/cms/shop-online/product/2190-birch-mini-travel-iron.html
We have also had a huge range of very beautiful Liberty Tana Lawn fabrics arrive in. These are available as Fat 1/8th's and there is a really great selection.
There are a couple of things coming up to mark down in your diary...
11-13 October Picton Quilters Exhibition at Queen Charlotte College
25-28 October Otautau Quilters Exhibition at the Memorial Hall, Winton
Now...on to the recipe – it is time to start thinking about salads, after all daylight saving is almost upon us!
Kumara, Coconut and Ginger Salad
1 kg kumara, peeled and diced
1 bunch of fresh asparagus or beans or spinach
2 red capsicums
For the dressing:
125 g coconut milk
2 tsp shredded fresh ginger
Fresh mint leaves
Juice of a lemon
Salt and pepper to taste.
Add the diced kumara to a pot of boiling water and cook until tender. Drain and rinse under cold running water.
Lightly steam the asparagus, drain and cool. Deseed and finely chop the red peppers and combined all the vegetables together in a large bowl.
To make the dressing, place all the ingredients in a screw top jar and shake to combine. Pour over the salad and serve at room temperature.
Happy stitching
Rachel
Annie's CQS