Newsletters
Annie's Ramblings - 13 February 2020
Hi there, well...the holiday break is officially over. The kids are back to school and our regular classes at Annie's are back in full swing. Not to mention that our suppliers and reps are done with Christmas holidays and the parcels are arriving thick and fast!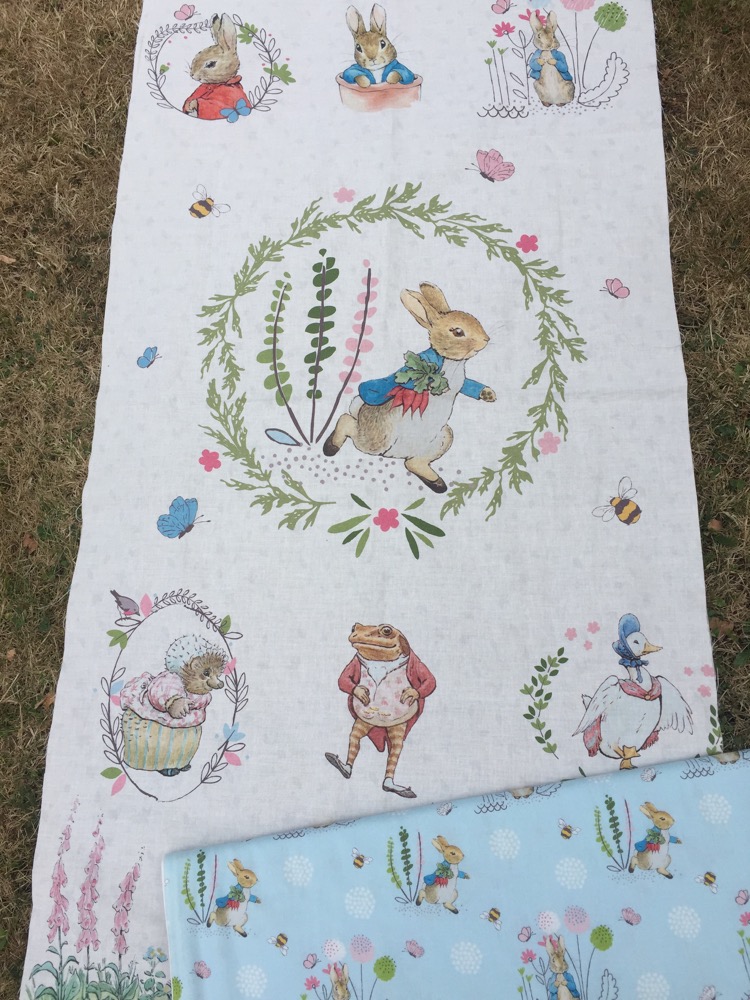 We have just received this very cute Peter Rabbit panel ($32.00 each) and co-ordinating fabric ($34.00 pm). This is a bit more expensive because it is a licensed product, but great for all baby quilts, nappy bags, play mats, sheets, and needful things.
I also thought I would show you my latest quilt, Winter Village from Edyta Sitar. It has been on the "to-do" list for a little while, but it is a timeless design in classic colours. The pattern is $32.00 and I am cutting the kits for this now in the colours shown in my sample. I am not sure on the price of this yet, but you are welcome to register your interest.
Also just arrived are some new fabrics from Anna Maria Horner. I have a quilt on the go using some of these fabrics, and another one in the planning. I have also ordered the full range of stunning shot cottons, loads of spots from Kaffe Fassett and...so plenty of inspiration to follow!
There has been lots of interest in the Glamorous Clams class and I have scheduled a third class for 18-19 April, so if you can't make it to the March class you can pencil this one in. More details on the class page of the website.
While you are in front of the calendar...our next Woolly Stitchers day will be Saturday 7th March and on Sunday the 8th we are having another UFO day. This is when you get all those Unfinished Objects (UFO's), Works in Progress (WIP's) and Project's Half Done (PhD's) out of the back of the cupboard, and I will help you get them done. It is $20.00 for the whole day (10-4) and I will provide the morning tea. You will need to pre-book for this so we can make sure there is a seat for everyone.
Onto the recipe....if you still have broad beans in the garden, this is a new way to reinvent a traditional vegetable and make them delicious!
Beans with Ham
450 g fresh (shelled) or frozen broad beans
50 g ham or prosciutto or lean smoked bacon
1 chorizo sausage
1 onion
Olive oil
Splash of white wine
2 cloves garlic
Fresh mint
Pinch of sugar
Salt and pepper
Cook the beans in a pot of boiling water for 3 mins and then drain through a sieve and rinse with cold water to stop the cooking process. Set aside to cool before removing the grey outer skin.
Cut the ham and chorizo into small strips and fry off with the onion in a little oil in a small fry pan. Add in the garlic and cook until brown and crispy. Pour in a splash of dry white wine, a pinch of sugar and let it bubble to evaporate the alcohol. Add in the beans and gently toss all the ingredients together. Garnish with sea salt and generous amounts of freshly ground black pepper.
Happy stitching,
Rachel
Annie's CQS
This email address is being protected from spambots. You need JavaScript enabled to view it.