Newsletters
Annie's Ramblings - Classes Start Next Week!
Hi there! It is hard to believe we are almost half way through the year, and if we hadn't just spent the past 8 weeks or so at home it would make you wonder where the time had gone!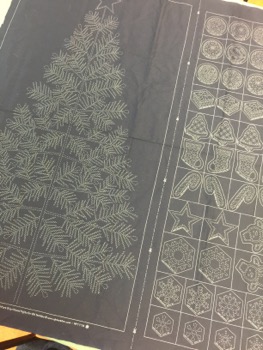 The scary thing is that it will be Christmas before we know it, and with that in mind I thought I would show you this new pre-printed sashiko Christmas tree panel which also comes with lots of gorgeous little tree decorations which you could use to decorate your home or give as special handmade gifts. The panel is $69.00 and is available in navy as pictured and it would look stunning stitched with white sashiko thread.
https://www.anniesquilts.co.nz/cms/shop-online/product/2268-seasons-greetings-sashiko-panel.html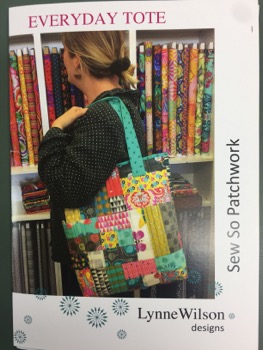 A girl can never have too much fabric or too many bags! This is the most recent addition to the bag line up - a very hand size tote bag and a great way to use up scraps. Australian designer Lynne Wilson has put together simple block construction and easy to follow instructions that will have you wanting to make more than one! The pattern for the Everyday Tote is $23.00, and it uses Soft and Stable as the batting.
https://www.anniesquilts.co.nz/cms/shop-online/product/2269-everyday-tote-bag.html
I know that many of you have been sewing up a storm lately, but did you know that get the best performance from your machine, Bernina recommends that you should change the needle every 8 hours of sewing? The needle is designed to come within 0.01mm – 0.05mm of the hook to create the stitch, so a blunt or bent needle can upset things in terms of breakages, skipped stitches, and damage to the machine.
Just before I tootle off and crank up the sewing machine again, I need to clarify that our regular classes will start again next week Tuesday night 9th and Thursday morning 11th June. I may have been looking at the calendar upside down when I told you the dates last week?
Before I forget the winner of last month's $50.00 voucher from Annie's is Lynne Doubleday from Christchurch. Don't forget to put your name in the draw each time you make a purchase in store.
Needing a weekend away? The registration form for our Akaroa retreat is now on the class page of the Annie's website.
This week's recipe is another tasty meal in a soup, which is quick and easy.
Curried Chicken Noodle Soup
175 g dried thin egg noodles
2 tbsp oil
2 chicken breasts
1 onion
1 small red chilli
1 tbsp fresh ginger
2 tsp curry powder
3 cups chicken stock
800 ml coconut milk
300 g bok choy
Fresh basil
Cook the noodles in a large pot of boiling water for 3-4 mins. Drain and set aside.
Heat the oil in a dry pan and add the brown the chicken on both sides until cooked through. Remove from the pan and cook the chopped onion, then add the chopped and deseeded chilli, finely chopped ginger and curry powder. Add the chicken stock and bring to the boil. Reduce the heat and simmer for 20 mins.
Add the coconut milk and simmer for a further 10 minutes before adding the bok choy.
Divide the noodles between the bowls (4-6), top with slices of chicken and ladle over the broth. Serve immediately garnished with the fresh basil.
Happy stitching,
Rachel
Annie's CQS
This email address is being protected from spambots. You need JavaScript enabled to view it.