Newsletters
Annie's Ramblings 19th December 2020
Hi there...well, the fridge is full and the freezer and the pantry are chocka...it must be Christmas! I love to cook and this is always a good time of year to try some new recipes as well as pulling out a few of the good old favourites.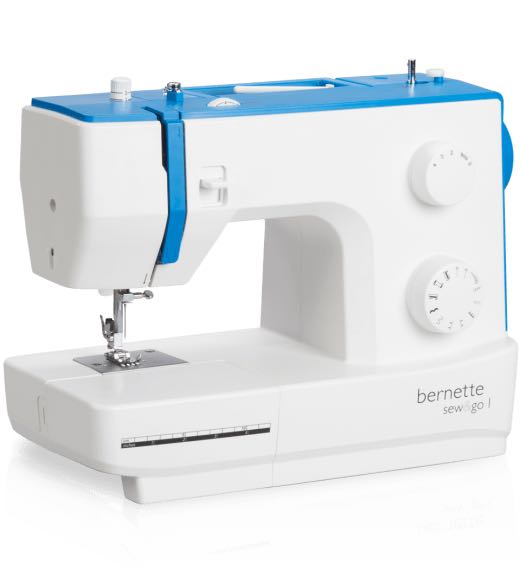 Challenging is a word that seems to sum up this year. Any frustrations I have in terms of not being able to get stock and delivery delays must be quadrupled for our suppliers who just keep on paying as they watch the progress (?) of container ships sitting out at sea waiting to come into port.
However, there was some good news yesterday when our shipment of Bernette Sew and Go machines finally arrived in store! If you are wanting to encourage children or grandchildren to sew, these are a good basic mechanical machine that would look great under the Christmas Tree. They are also a good option for the person who wants a basic little machine to do some mending or make a skirt now and again. They are $199.00 and come with a full warranty and our back up service.
We have also received some lovely new books including "Simple Whatnots" by Kim Diehl ($54.00) and the "Schoolgirl Sampler" by Kathleen Tracy ($54.00) which are both full of gorgeous projects which are calling out to be added to the "to do list". Check these out on the website www.anniesquilts.co.nz.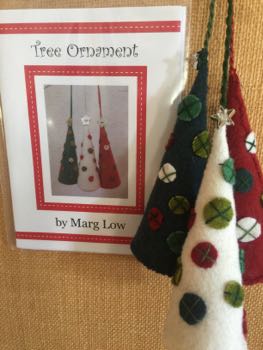 If you need a little Christmas project to get you in the mood or to add to someone's parcel, these little Christmas Trees from Australian designer Marg Low are really cute. I have put them together as a kit with the wool fabric and DMC thread ($15.00), and if you cut them out carefully there is enough to make 6 trees. If you just need the pattern only this is $8.50.
When it comes to getting what you want...what you really, really want for Christmas (right after world peace and bathroom scales that lie to you) we have gift vouchers. We even accept 'his' credit card! :)
Now, on to the recipe...this is one for the hot days, when all you want to do is sit under the shade of a big tree with a cool drink.
L&P Granita
2 tsps grated lemon rind
¼ lemon juice
355 ml can of L&P soft drink
Place the lemon rind, lemon juice and L&P in a jug and stir to combine. Pour into a shallow container suitable for freezing and freeze for 2 hours. Break the frozen mixture into pieces and put into a food processor. Blend to a fine ice and then refreeze for one hour. Scoop into glasses and decorate with lemon slices.
Take care and happy stitching,
Rachel
Annie's CQS