Newsletters
Annie's Ramblings 26th November 2021 - Books, Bargains and Biscuits!
Hi there. You know, it is amazing how quickly days go by when you have a newsletter to write (almost) every week!
We are in full Bernina/Bernette Sale mode from now until Christmas and parcels are arriving left, right and centre! This is the major sale event for the year, so if you are you looking at a new sewing machine or overlocker, now is the time as there are absolutely no guarantees what will happen with freight, availability and pricing in the months to come. From groceries to petrol it seems like everything is squeezing the pocket at the moment!
Don't forget that there is 20% off machine accessories, trolley bags, bobbin boxes, machine feet, sew tables, Bernina pocket knives...if fact anything in the accessories book with the exception of bobbins, bobbin cases and needles.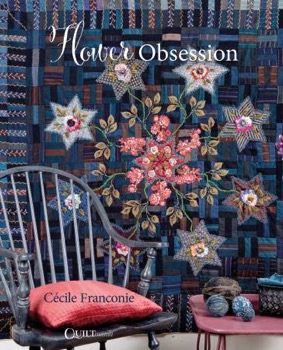 We have also just had some big parcels arrive in the US with gorgeous books, patterns, cross stitch, threads, hangers as well as more adjustable elastic (packs of 20 for $12.50) and nose bars (packs of 20 for $$5.00). Just in time for all those Christmas themed masks that you will be whipping up for the festive season!
My new favourite book is from French textile artist Cecile Franconie called "Flower Obsession". It will particularly appeal if you are into beautiful embroidery using different threads and textures with a vintage old world look.
This large book is a bit of an investment at $99.00 but it is absolutely packed with projects and ideas that will fill your thoughts with possibilities and the desire to start at least another half a dozen projects!! An excellent Christmas present idea. (Start dropping the hints now!)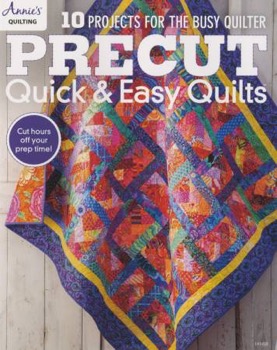 Two other books which are well worth adding to your collection are "Precut Quick and Easy Quilts" and "Quick and Easy Charity Quilts" with 10 projects in each they are great value for $24.00 each.
Speaking of good value and the wonders of bulk buying, you would be crazy not to grab some of these 14/18mm magnetic bag fasteners which are great for bags and purses – with a pack of 4 for just $5.00.
Now..on to the recipe. This is another one of my Mum's favourites. (The recipe is easily doubled).
Chocolate Peppermint Biscuits
100 g butter
½ c sugar
1 egg
1 c flour
2 tbsp cocoa
1 tsp baking powder
¼ tsp baking soda
60 g cornflour
1 tsp vanilla
Pinch of salt
Cream the butter and sugar, add the well beaten egg. Then add the rest of the ingredients and mix well. Roll into small balls, flatten and place on a tray. Bake at 150C for about 15 minutes. Cool the biscuites on a tray and then sandwich them together with peppermint icing.
Well, it is time for me to tootle on and get ready for the last Woolley Stitchers Day for this year which is on tomorrow at Annie's from 10-4. See you there. (More details on the website)