Your shopping cart is empty!
My Blue Quilt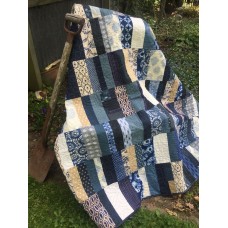 Pattern: My Blue Quilt
By Isobel Jean Designs
Finished Size: 69 1/2" x 80" (175 cm x 200 cm)
Pattern: $19.90
Starter pack of 7 x 25 cm pieces $52.50 --- Contact Us

A simple and timeless quilt that will look great in any colour range. Suitable for all abilities.