Your shopping cart is empty!
Tiny Treasures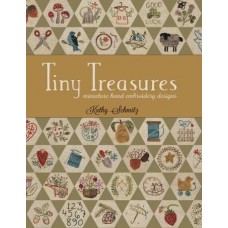 Tiny Treasures by Kathy Schmitz
This book contains 72 miniature embroidery designs. At only 1.5in wide they are perfect for 1in hexies! A pattern for a 16in x 20in framed piece, using 65 of the designs, is also included in the book. Full color thread and stitch guide.
Price: $34.00