Newsletters
Annie's Ramblings 24th February 2022 - Pears and Projects!
Hi there. I hope that despite everything else going on in the world that you are enjoying this time of the year. I really like Autumn...the Christmas hustle and bustle is forgotten and yet there are still some day light hours after dinner and there is an abundance of fruit and vegetables.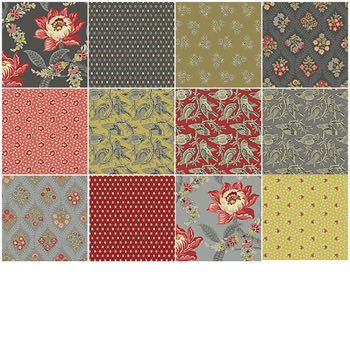 The two large pear trees in our back yard have produced a bumper crop so there are plenty of free pears out on the front veranda at the shop...yours for the taking (please!!) See the recipe below. When they are green and crunchy they also make a great addition to a salad.
We have had some beautiful fabrics arrive in which is really exciting including Veranda by Renee Nanneman from Andover which I just love, love, love. I can't wait to start a new project using these stunning fabrics! (Will it be a quilt, will it be a shirt...maybe both?)
https://www.andoverfabrics.com/Grid.php?groupId=26726&GroupName=Veranda%20by%20Renee%20Nanneman
Will so many fabric shipments being held up in transit, it is such a treat to get lovely big parcels turning when you have almost forgotten what is coming!
https://www.anniesquilts.co.nz/cms/latest-products.html
There are also some gorgeous childrens prints which I should to be able to show you next week, along with a sample I hope.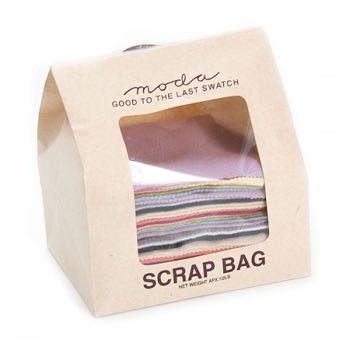 Also back in stock are the Moda Wool Scrap Bags. These are $58.90 and while all wool is expensive you are inclined to use every tiny bit and once you have started on some wool applique projects it does become a bit additive. This is a good way to get started with a good variety of colours and small pieces (approx 5"x4").
We still have some of the Birch Mini Steam Irons left that I mentioned in last week's newsletter for the great price of $69.00 (elsewhere they are up to $100).
If you can see a point in your near future when you might have some more sewing time at home, we do have reasonably good stocks of new Bernina and Bernette machines at the moment. Or if you trusty old machine could do with a little love our technicians are on hand to service sewing machines and overlockers of all brands with a pretty quick turnaround.
Don't forget if you can't get into the shop in person, we can post out to you or deliver around Ashburton township, you can email us, order through the website or just give us a call. We are happy to help!
Now....on to the recipe.
Pear Krummeltorte (Serves 8 and is excellent warm or cold)
Pastry:
150 g castor sugar
140 g butter
2 small eggs
2 tsp vanilla
3 cups flour
Filling:
700 g fresh pears, peeled, cored and sliced
½ c castor sugar
¼ tsp ground cloves
Finely grated rind of a lemon
Place the prepared pears in a pot or microwave with the sugar, cloves and rind and cook until tender. Drain the liquid and let the pears cool.
For the pastry, cream the butter and sugar then add the eggs and vanilla and beat again. Mix in the flour until it forms a slightly dry dough.
Press 2/3 of the dough into the bottom of a round non stick spring form cake tin, covering the base and about 4 cm up the sides. Fill with the pear mixture and then crumble the rest of the dough over the fruit. Bake for 30-35 mins at 200C until golden.
Take care and happy stitching.
Rachel
Annie's Country Quilt Store
03 3076 277