Newsletters
Annie's Ramblings 14th May, 2014
Good morning! Well, I am almost packed and off of on my travels again with the trusty trailer. I am hoping that the Tasman region will turn on the good weather...after all, they get such good press about all their sunshine hours!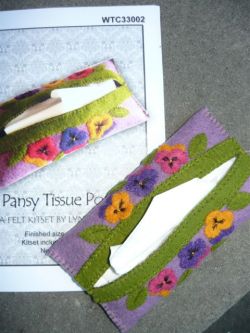 Anyway....onto this week's project. This gorgeous little felt tissue pouch is designed by New Zealander Lyn Manning and would make a lovely gift for someone special. Another option would be to put a zip in the top and use it as a jewellery pouch. The kit includes everything you need (felt, needle, threads) and is $13.50. The finished size is 6" x 3".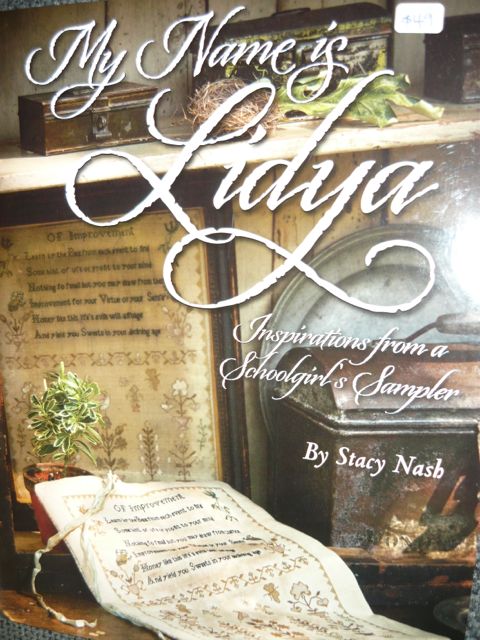 If you are into antique cross stitch samplers you should check out this new book "My name is Lidya" by one of my one of my favourite cross stitch designers Stacey Nash. It is $49.00 and is chock full of inspiration from a by-gone era and projects that promise to keep you stitching for hours. We also have a number of Stacy's patterns in stock too.
Designers from around the world will be meeting in Pittsburg this week to release a whole lot of new fabrics and patterns to keep us inspired at the wholesale market in the US. It is always an exciting time to see the new trends emerging, and I am sure our New Zealand fabric distributors will be bringing back lots of goodies to tempt us with.
In the meantime, if you need another little project to keep you going, check out these free tutorials. http://www.noodle-head.com/p/tutorials.html
Well, that is all from me this week as I need to hit the road and put a few miles behind me. Don't forget to come and see us at the Motueka Patchwork and Quilting Exhibition this weekend if you are in the region. The show runs Friday through until Sunday.
Karen, Kaye and Jack will be holding the fort while I am away, so if you can, make sure you call in and check up on them for me! I daresay I will find out what they have been up to next week.
This week's recipe is a good one to fill the tins.
Chocolate Hazelnut Cookies
200g butter
200 g brown sugar
8 tbsp Nutella (or similar)
2 eggs
2 cups self raising flour
2 cups plain flour
1/2 c rolled oats
2 tbsp cocoa
1 chopped roasted hazelnuts
Cream the butter, sugar and nutella. Add the egg and then mix in the dry ingredients.
Roll into balls and cook on an oven tray for about 10-15 minutes at 180 C
Take care and happy stitching.
Rachel