Recipes
Curried Cauliflower Soup
2 tbsp butter
2 onions chopped coarsely
½ cauliflower cut into small floweret's
2 tbsp flour
2 tbsp curry powder
3 c Chicken stock
2 c milk
Melt butter add onions sauté. Add cauliflower and steam for 10 mins. Add flour and curry powder cook until mixture bubbles, stirring continuously. Add chicken stock and simmer, covered until cauliflower is cooked. Approx. 20 mins.
Liquidise in food processor. Add the milk and bring to boiling point slowly.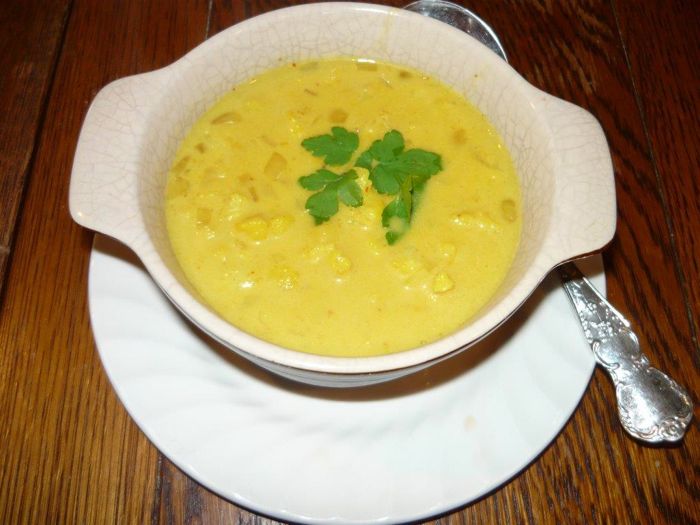 One Pot Pork Peanut and Rice
400g trim pork mince
1 finely chopped fresh chilli
2 cloves of garlic, crushed
1 tsp fresh grated ginger
2 carrots sliced in batons
4 tbsp crunchy peanut butter
3 tbsp kecap manis (sweet soy sauce)
2 tbsp dark soy sauce
3 c chicken stock
1 ¼ c jasmine rice
3 cups green vegetables such as broccoli, beans, snow peas, courgettes, cabbage.
Chopped coriander leaves, chopped peanuts and a squeeze of lime juice to serve
Brown the mince in the frying pan, then add the chilli, garlic, ginger and carrots. Stir in the peanut butter and soy sauces. Add the chicken stock and rice and stir well. Simmer until the rice is almost cooked and then add the green vegetables.
Season and garnish to taste.